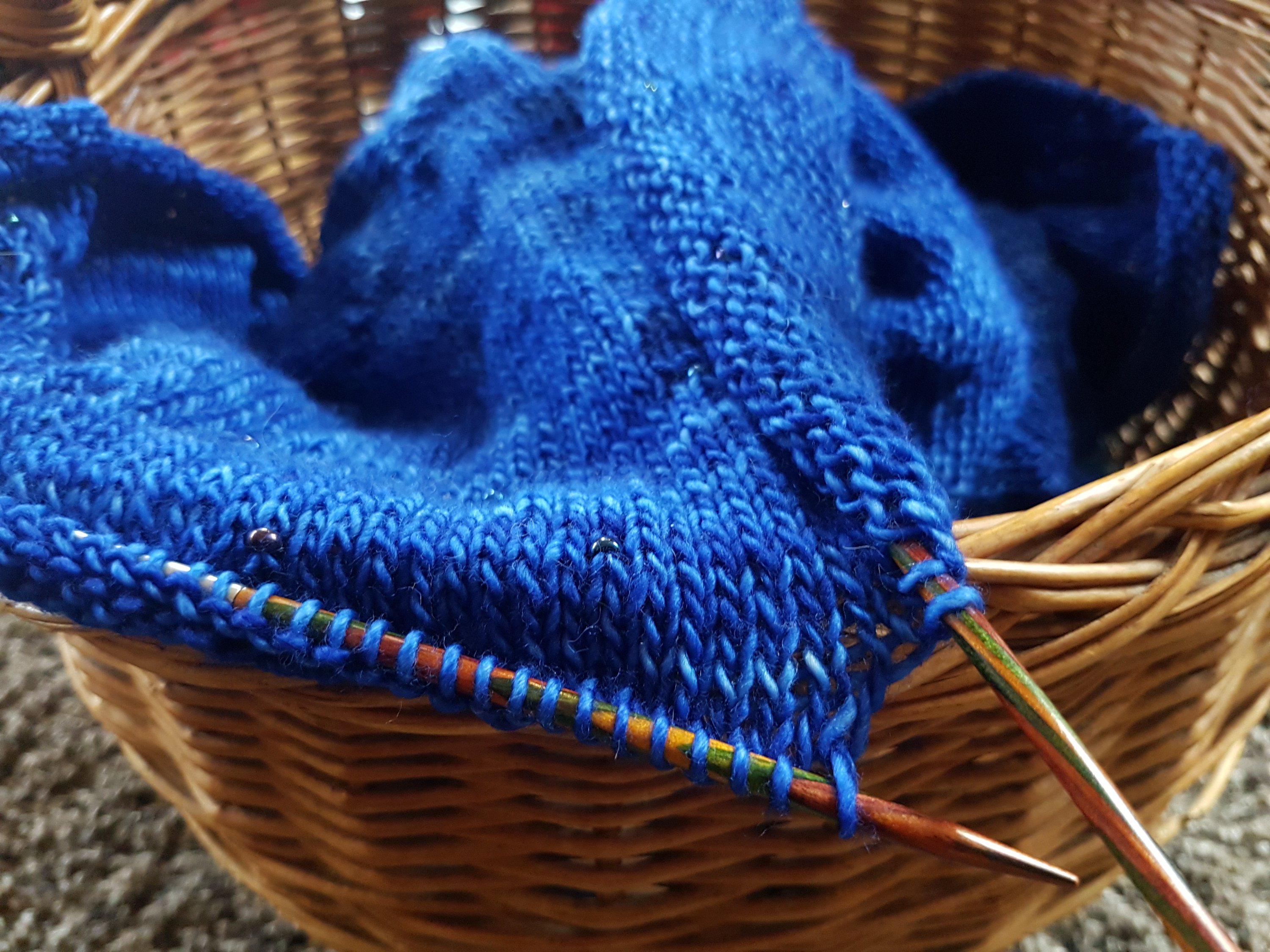 Minns ni min korallfärgade Viajante? (Jag började även på en i grönt, men vet inte vart den tog vägen…) Viajante är som en tunn poncho och halsvärmare i ett 🙂
För ett bra tag sedan lade jag upp för en till i underbart blå Tosh Merino Light. Plockade just fram den på nytt så att jag kan få klart den till vintern. Stickar in lite pärlor för skojs skull!
---
Remeber my coral Viajante? (I also started a green one, not sure where I put that…) Viajante is lika a thin poncho and cowl in one 🙂
A good while ago I cast on for another one in wonderfully blue Tosh Merino Light. Just picked this up again so I'll be able to enjoy it this winter. Adding some beads for fun!