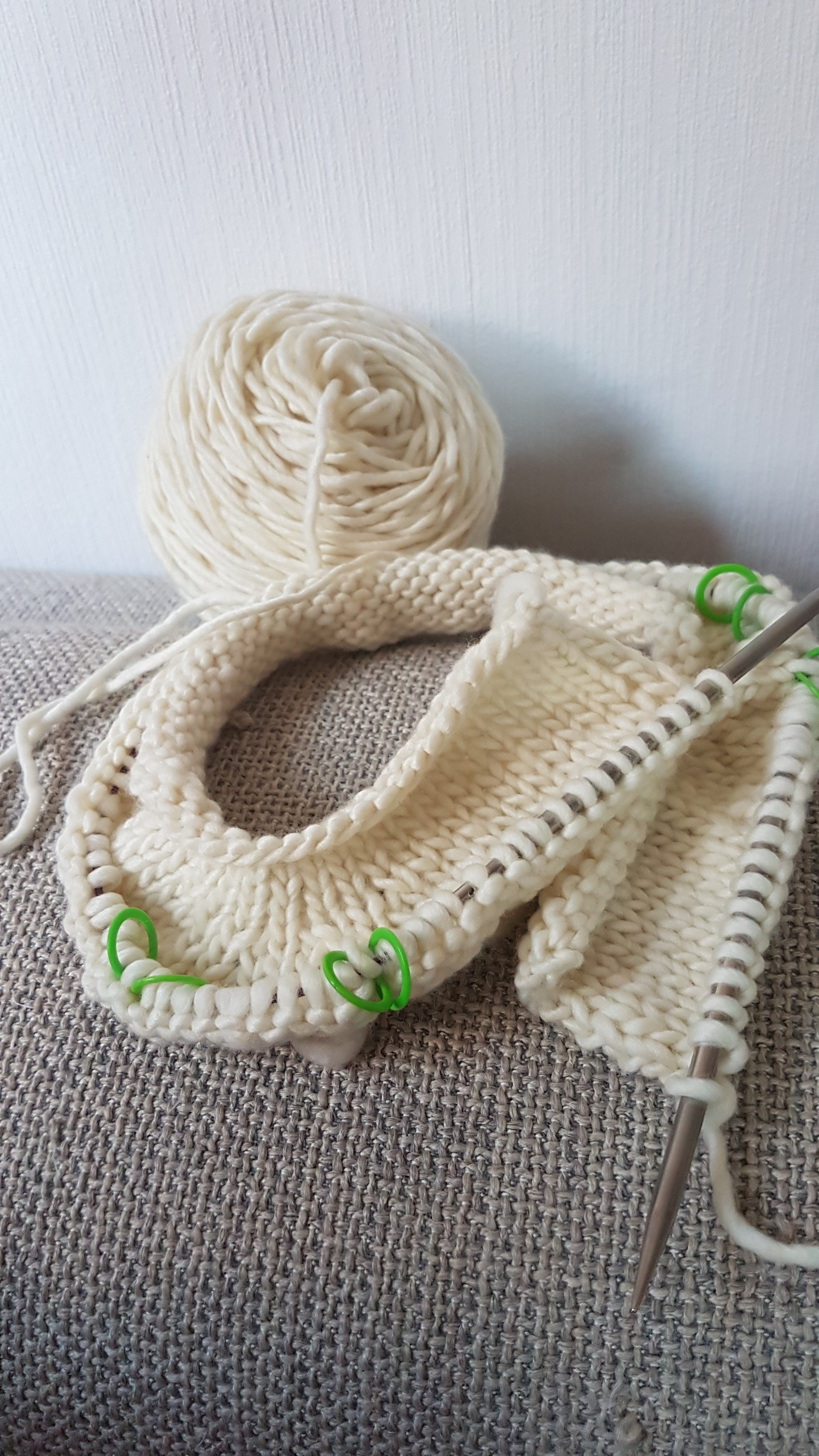 Min present till mig själv denna vinter! Jag beställde en större mängd Malabrigo Mecha i färgen Natural, för att sticka en mysig, stor kofta att gosa ner mig i.
Jag kikade på Ravelry ett bra tag för att hitta rätt mönster. Till slut bestämde jag mig för koftan Andy – även om mönstret är alldeles för dyrt med tanke på att det är one-size. Men, jag gillade den enkla modellen, så förhoppningsvis kan jag få den att passa som jag vill.
---
My treat to myself this winter! I ordered a larger quantity of Malabrigo Mecha in colorway Natural, to make myself a cosy, oversized cardigan to live in.
I browsed Ravelry for a good while, trying to find the right pattern. I could have written one myself, but I didn't really feel like it this time. I ended up choosing the cardigan Andy – even though the pattern is too expensive, considering there is one size only. But, I like the simple model of it, so hopefully I can make it fit as I want.