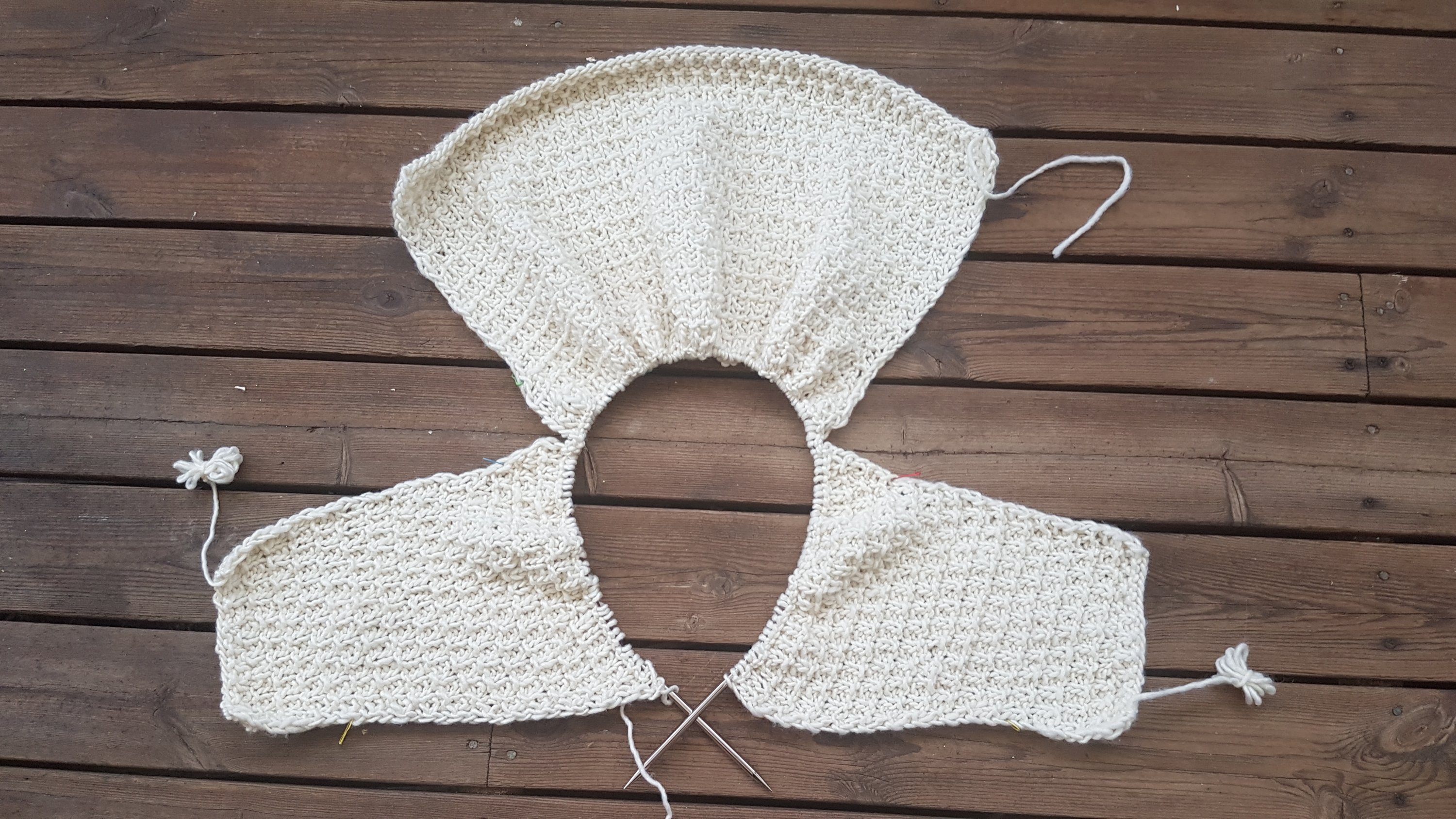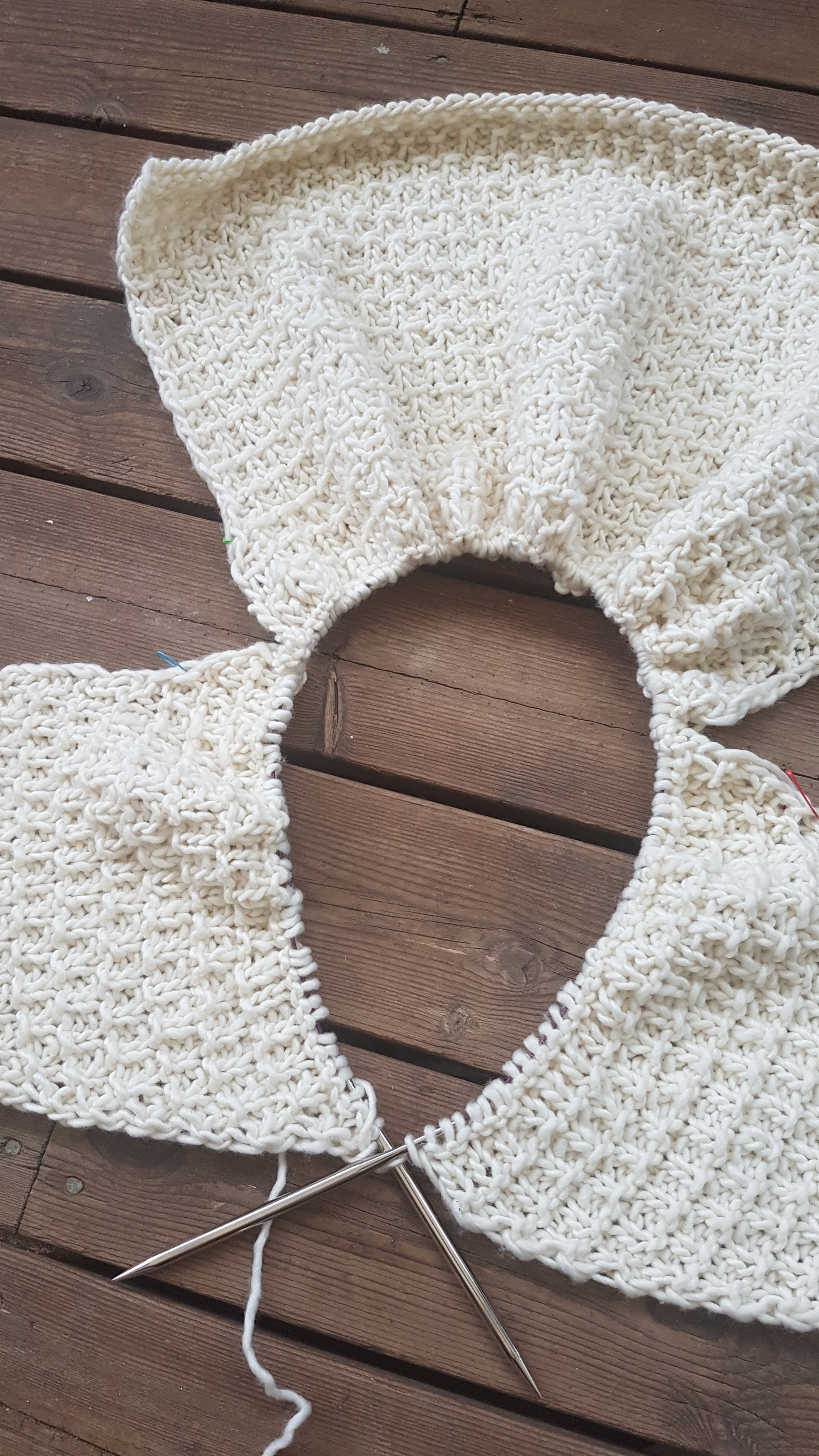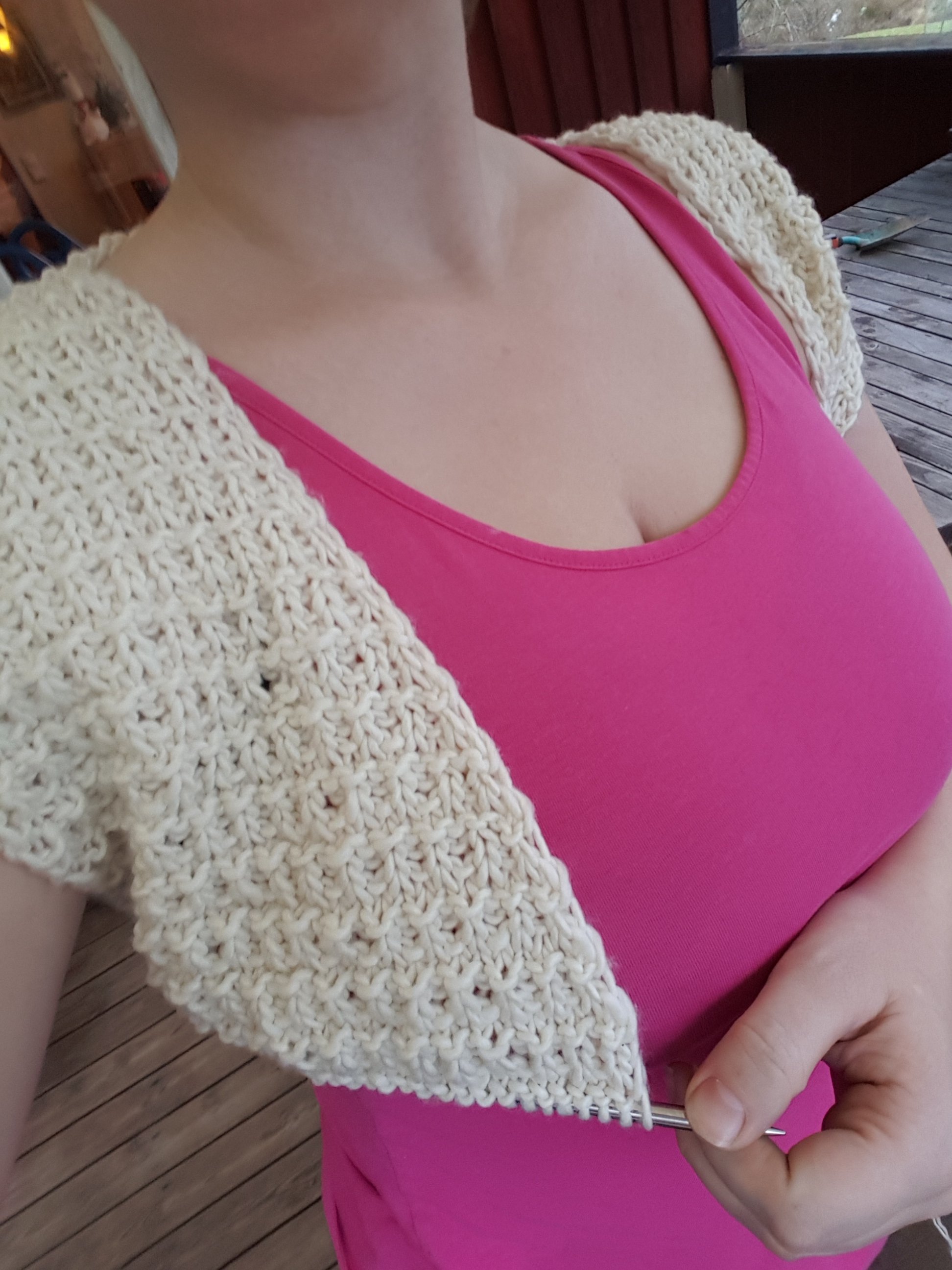 God jul allesamman!
Bra resultat på min dekonstruerade Tyburn. Jag kommer posta mina anteckningar när den är klar. Här har fram- och bakstycken stickats separat och satts ihop under ärmhålet. Axlarnq sydda, och jag är nöjd med passformen. Nu dags att sticka på!
---
Happy holidays everyone!
Making good progress on my deconstructed Tyburn! I'll post my notes/recipe once I'm done. Here fronts and back have been worked separately, and joined at the armhole. Shoulders seamed, and very happy with fit! Now to knit knit knit!