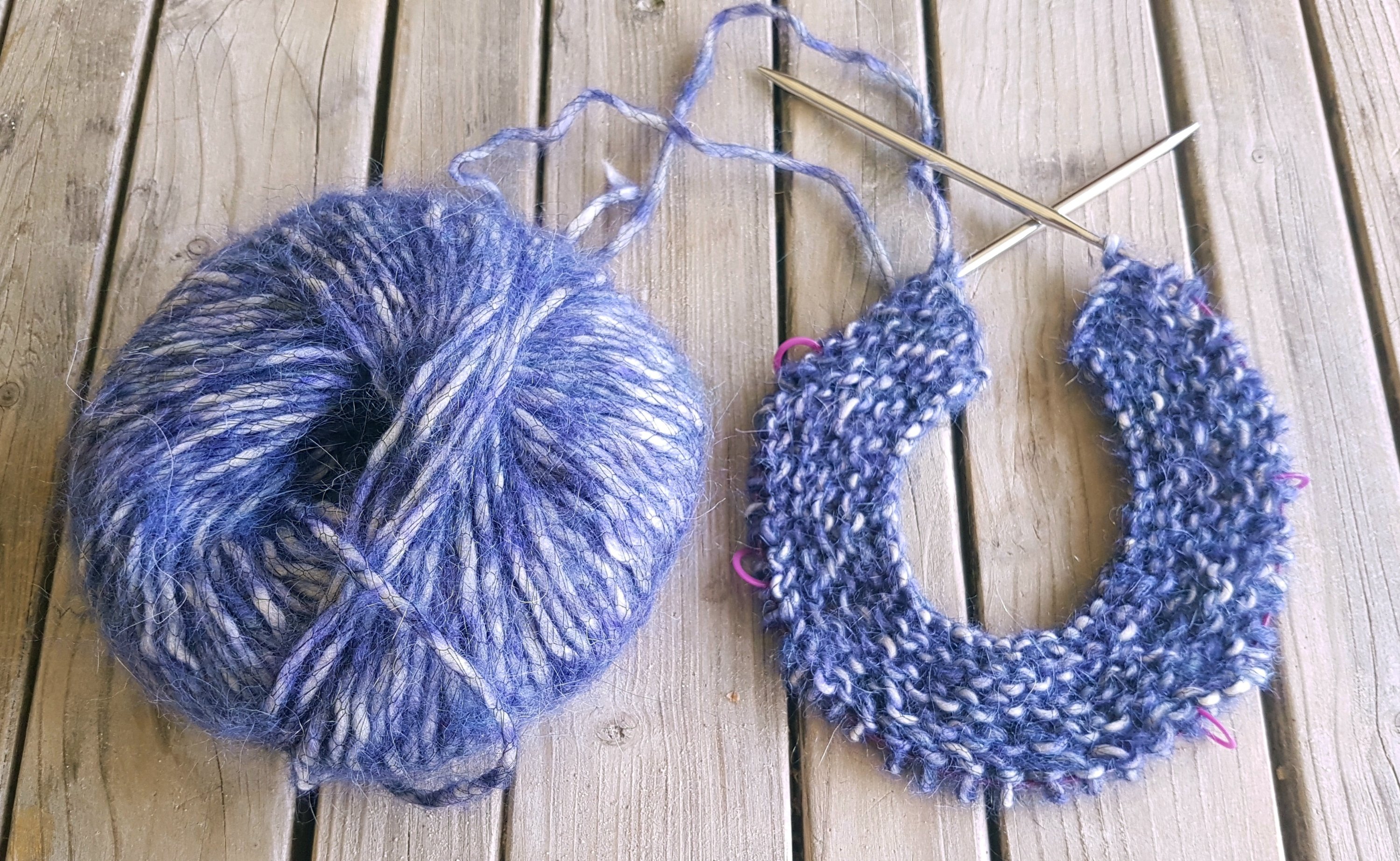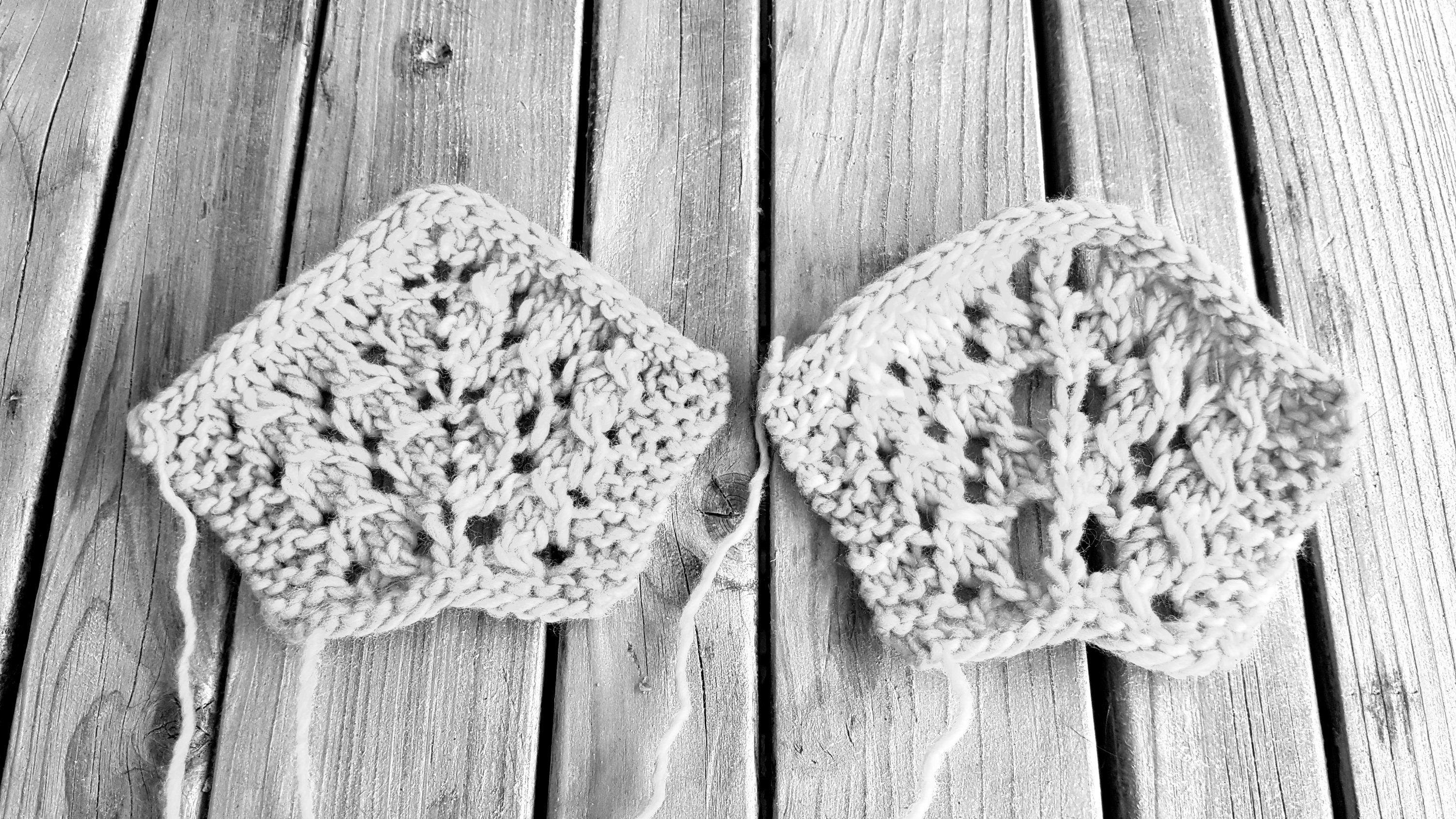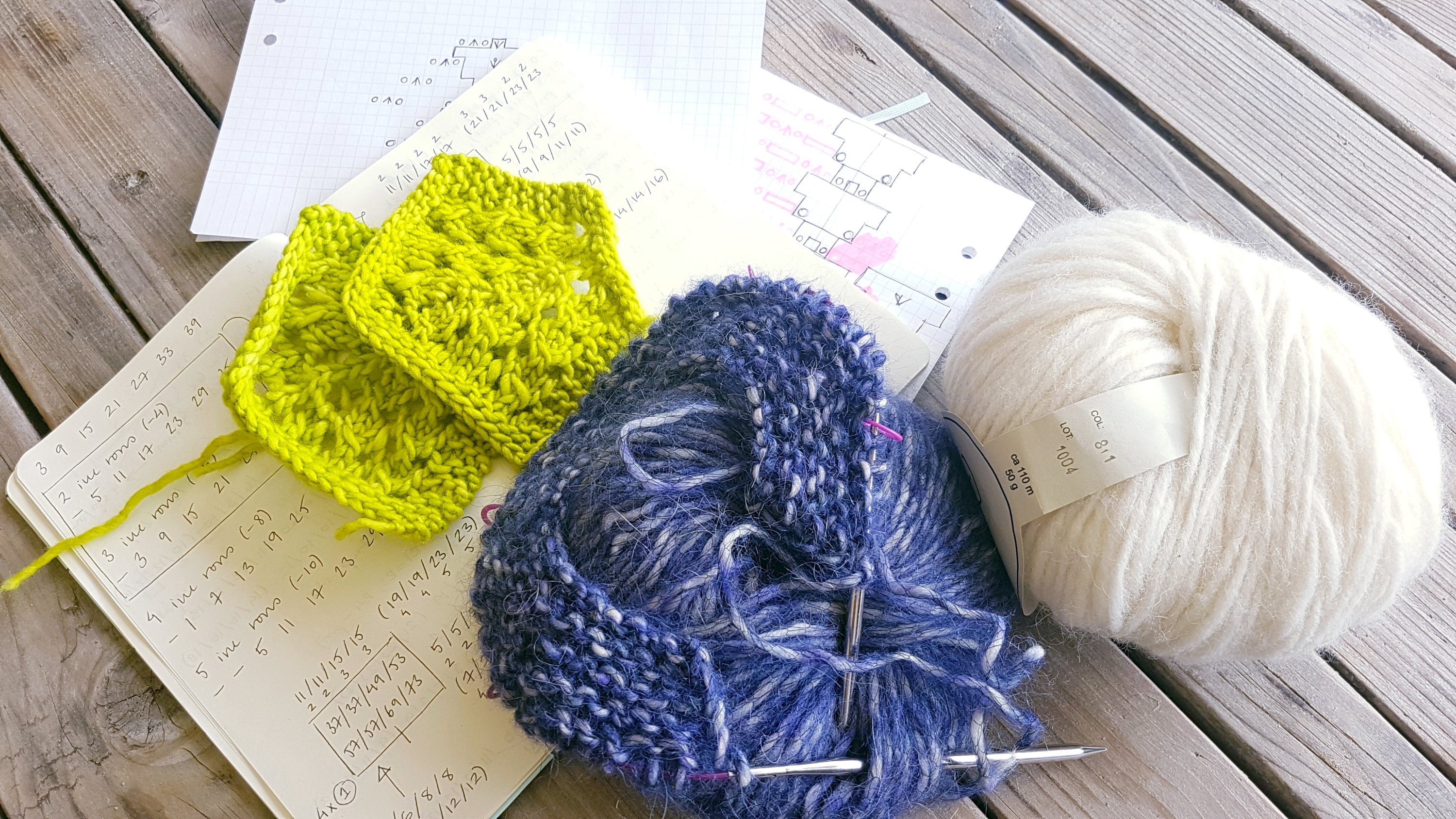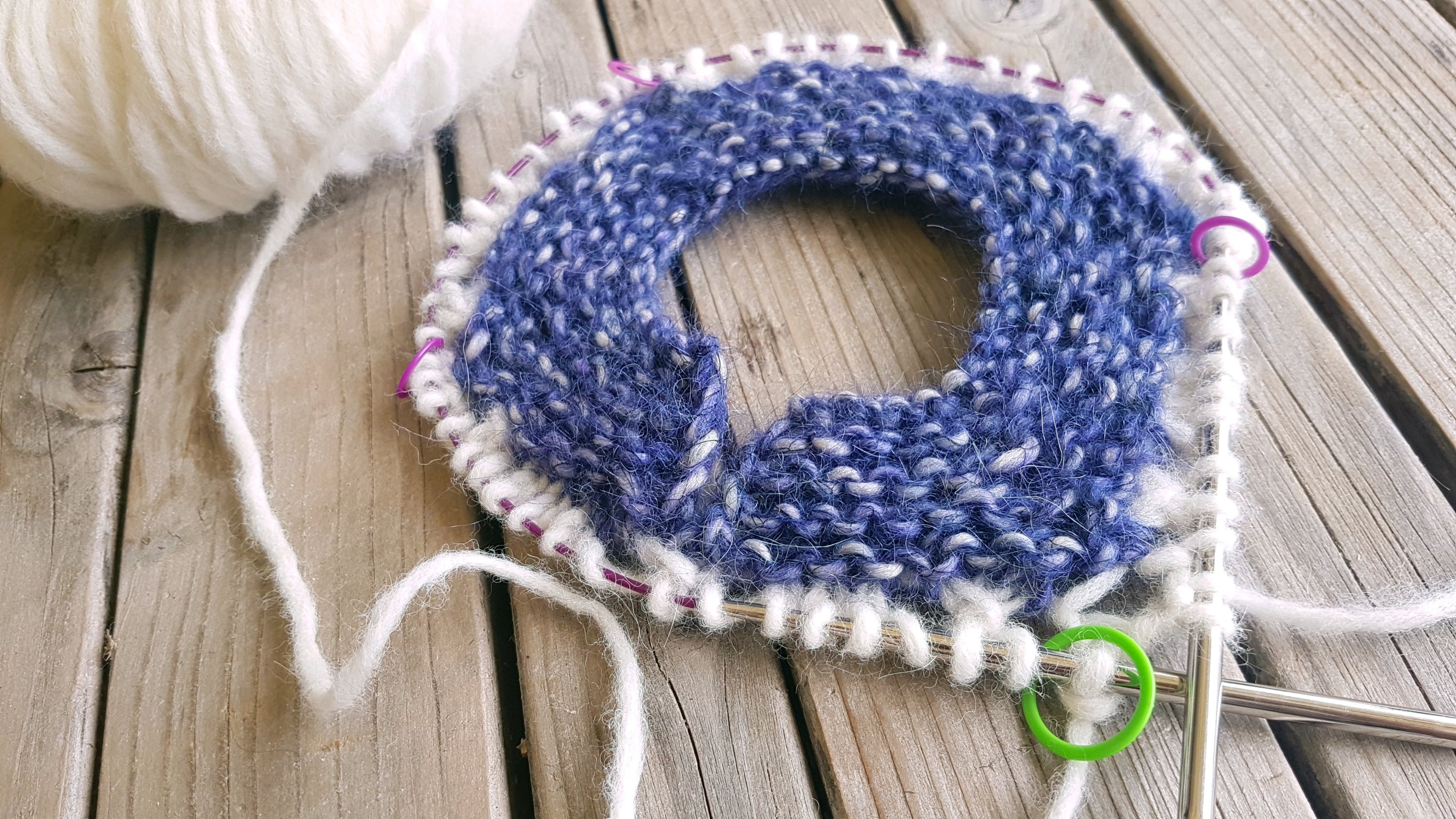 Satt hela kvällen och arbetade med en ny idé!
Vill använda upp lite tjockare garn från min stash, och skissade upp en bebiströja. Idén visade sig sedan vara mer invecklad och krävande än jag hade trott. Provlappar stickade för att matcha raglanökningar med spetsmönster. Jag valde den vänstra! Nu är storleks- och mönstermatematik gjord, och jag är äntligen redo för lite action.
---
Worked the whole evening on a new idea!
Want to use up some bulky yarn, and sketched up a baby sweater. The idea turned out to be a bit more complicated and involved than I expected. Swatches made to incorporate yoke increases in pattern. I chose the left one! Now size/pattern setup math is done, and I'm finally ready for some knitting action.