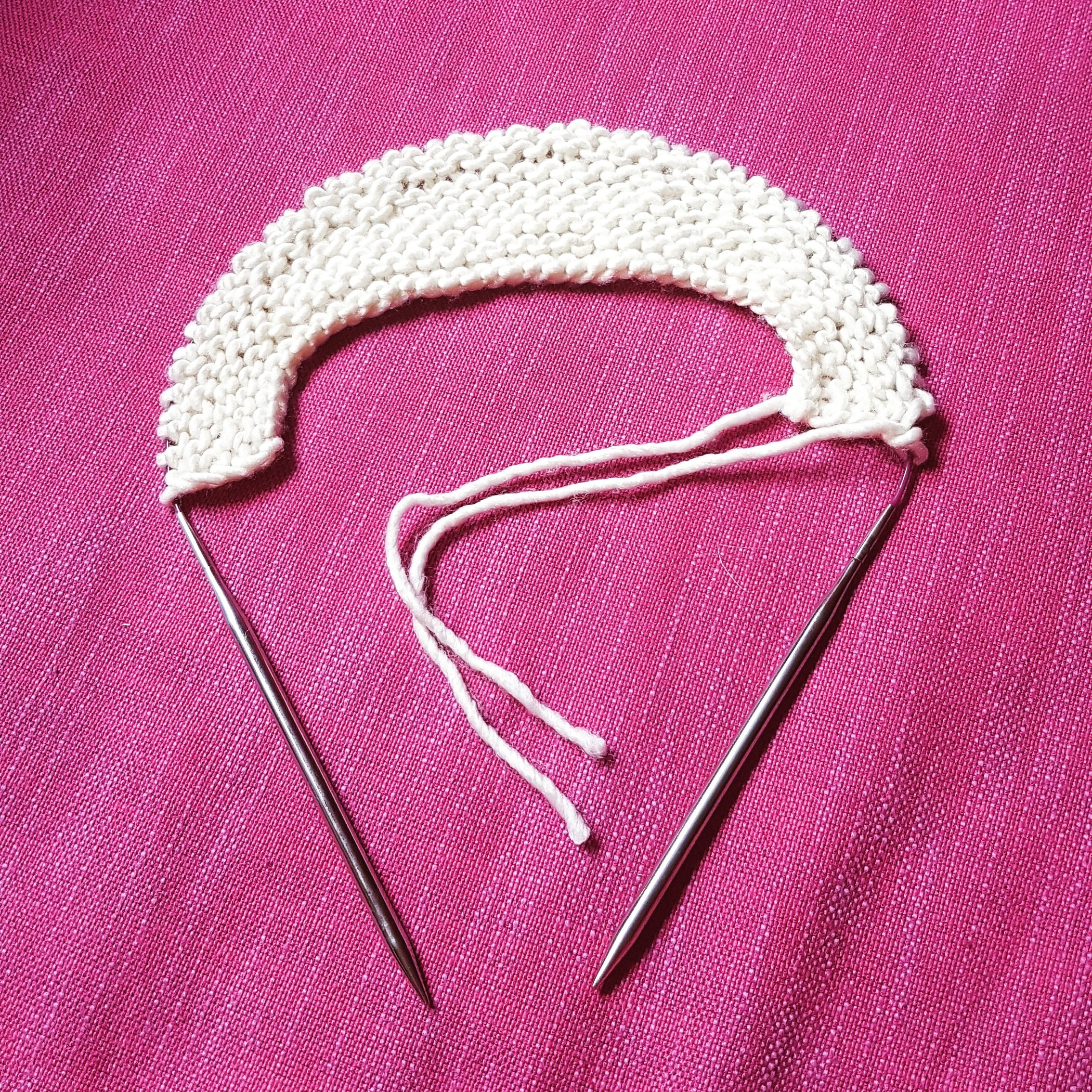 Ibland blir saker helt enkelt inte som man har tänkt sig.
Designprocess hittils: Skiss och grundläggande matematik gjord, stickning påbörjad.
Mer matte för storlek och spetsmönster, mer stickning.
Inser att min matte är felaktig, men inte varför.
Spenderar en HEL dag stirrandes på matte, för att till slut hitta felet och räkna om allting på nytt.
Lägger upp ett andra projekt på grund av fel med stickfastheten.
Stickar i princip klart det andra projektet, bara för att sedan göra några större ändringar och repa upp alltihop.
Börjar om.
Suck.
---
Sometimes, things just don't work out the way you want them to.
Design process so far: Sketch plus basic pattern math done, knitting start. Figuring out size & lace math, more knitting.
Realizing math is wrong, but not why.
Spending a WHOLE day staring at math, eventually finding the issue and finally doing new math.
Casting on a 2nd one (1st not finished) due to gauge being completely off.
Spending a day knitting on 2nd one, almost finishing but then deciding on new changes and ripping back to start.
Starting over.
Gah.