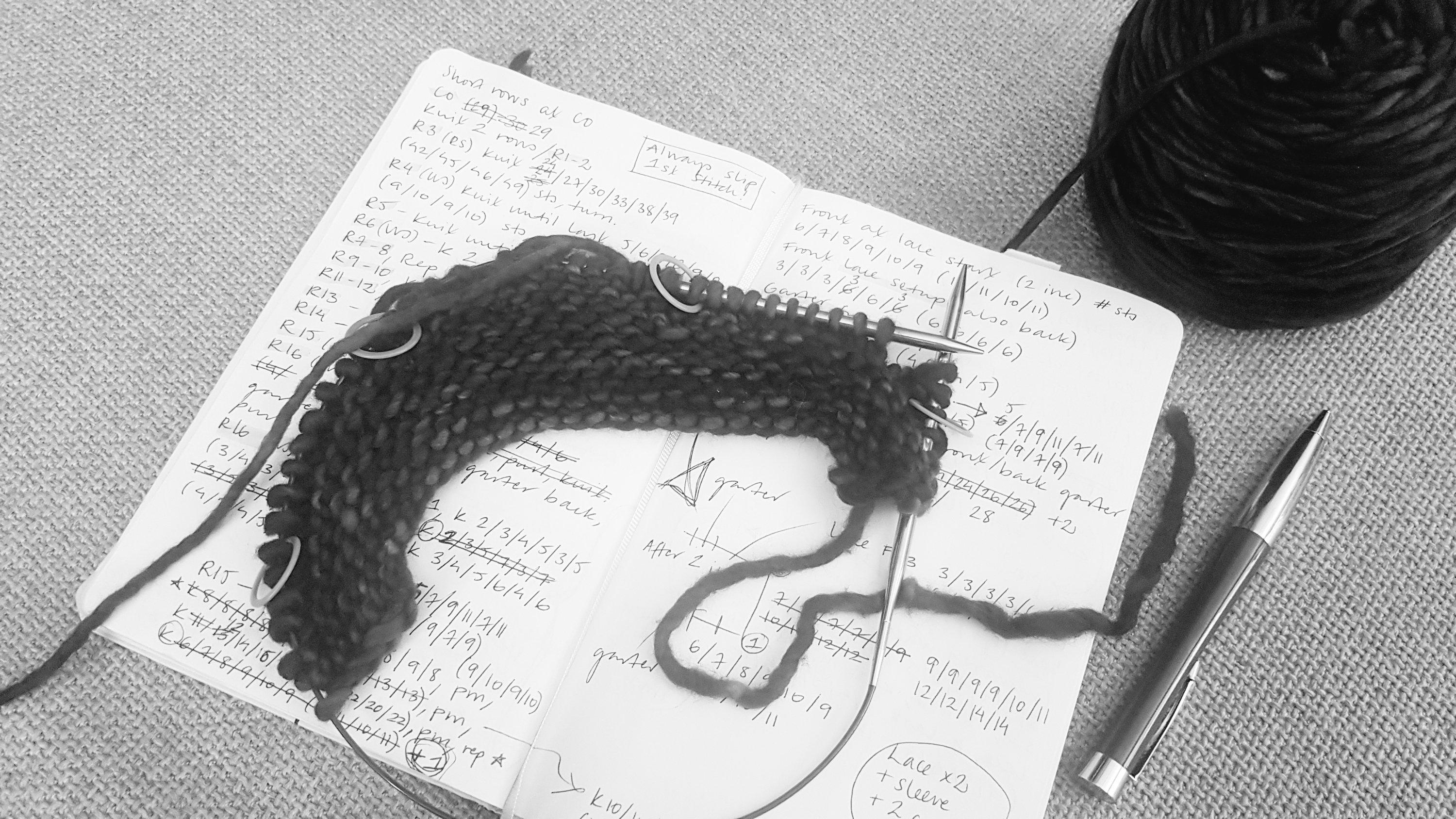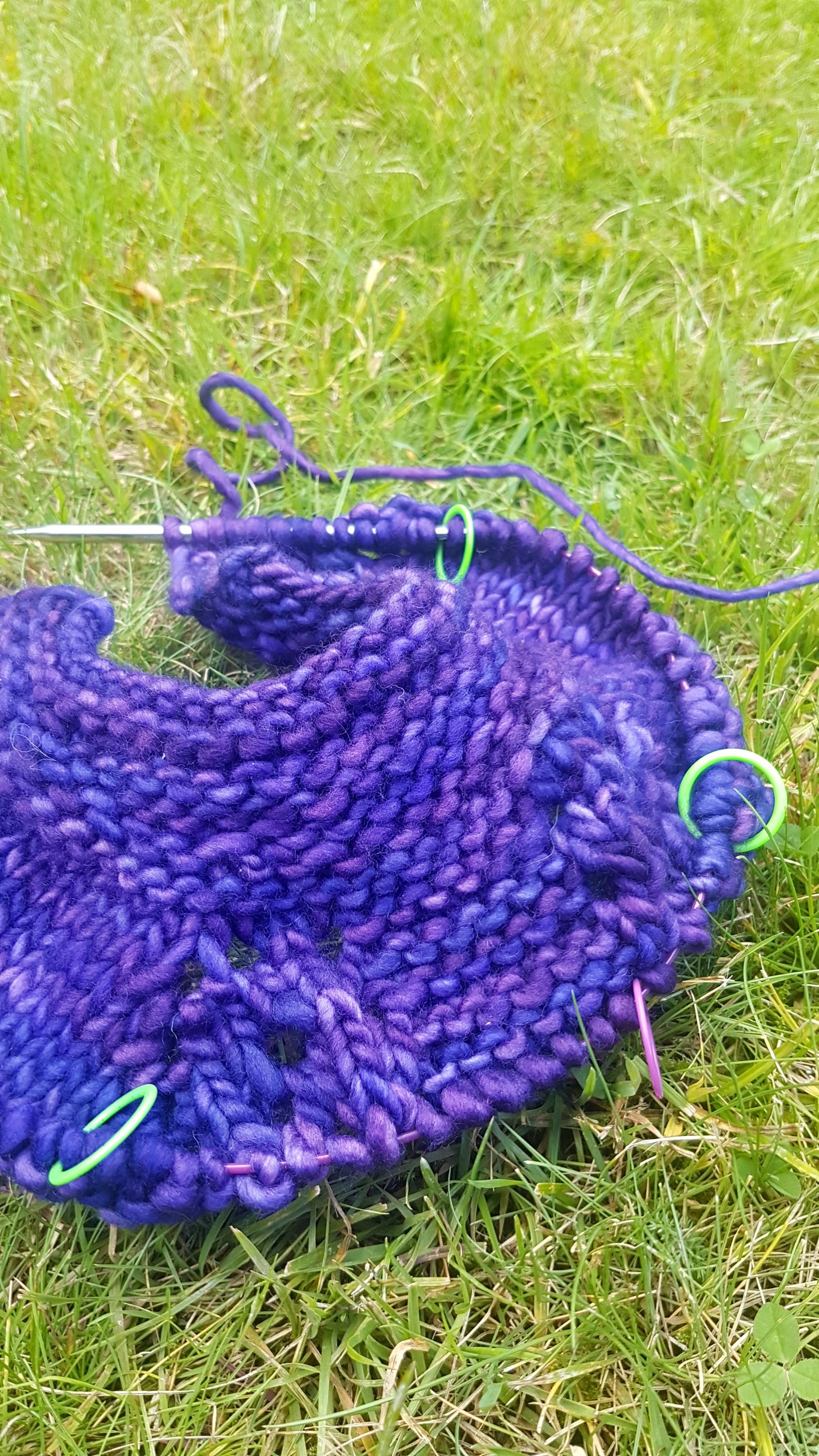 Ibland snöar jag in på saker, och det är svårt att lägga ifrån sig! Skissade upp en liten kofta som delar vissa element med min pågående design Pärla, och jag var bara tvungen att sätta igång direkt. Jag har inte ens stickat klar den första än!
Garn från stash igen; Malabrigo Mecha i färgen Dewberry. Alldeles för mörk för min smak, men samtidigt vill jag använda upp garn jag har tillgängligt.
---
Sometimes I get my mind set on things, and it's difficult to step away! Sketched up a wee cardigan sharing elements from my in progress design Pärla, and I just had to get started right away. I haven't even finished the previous one yet!
Again using stash; Malabrigo Mecha in colorway Dewberry. The color is way too dark for my taste, but I also want to use up some yarn I have on hand.