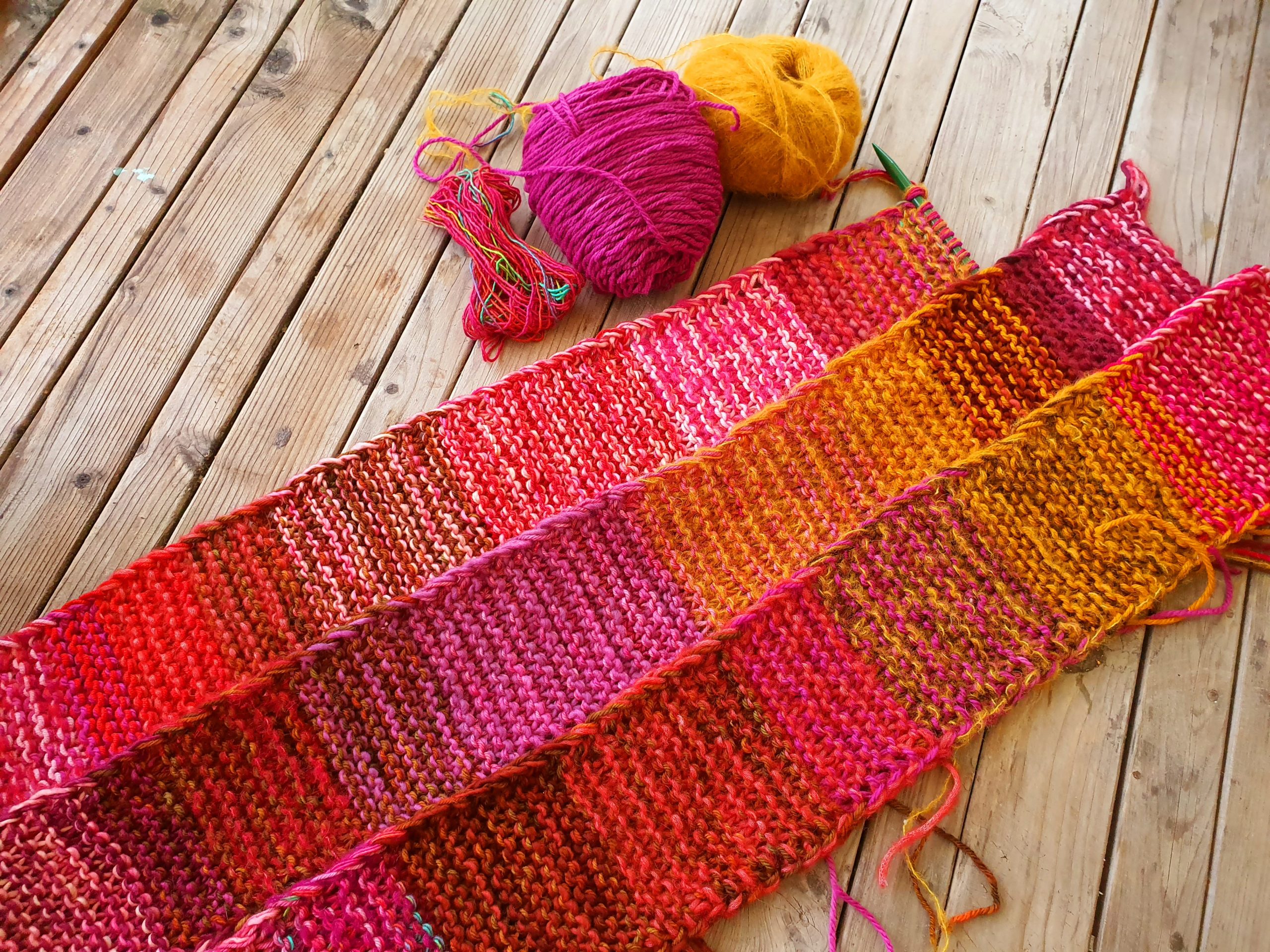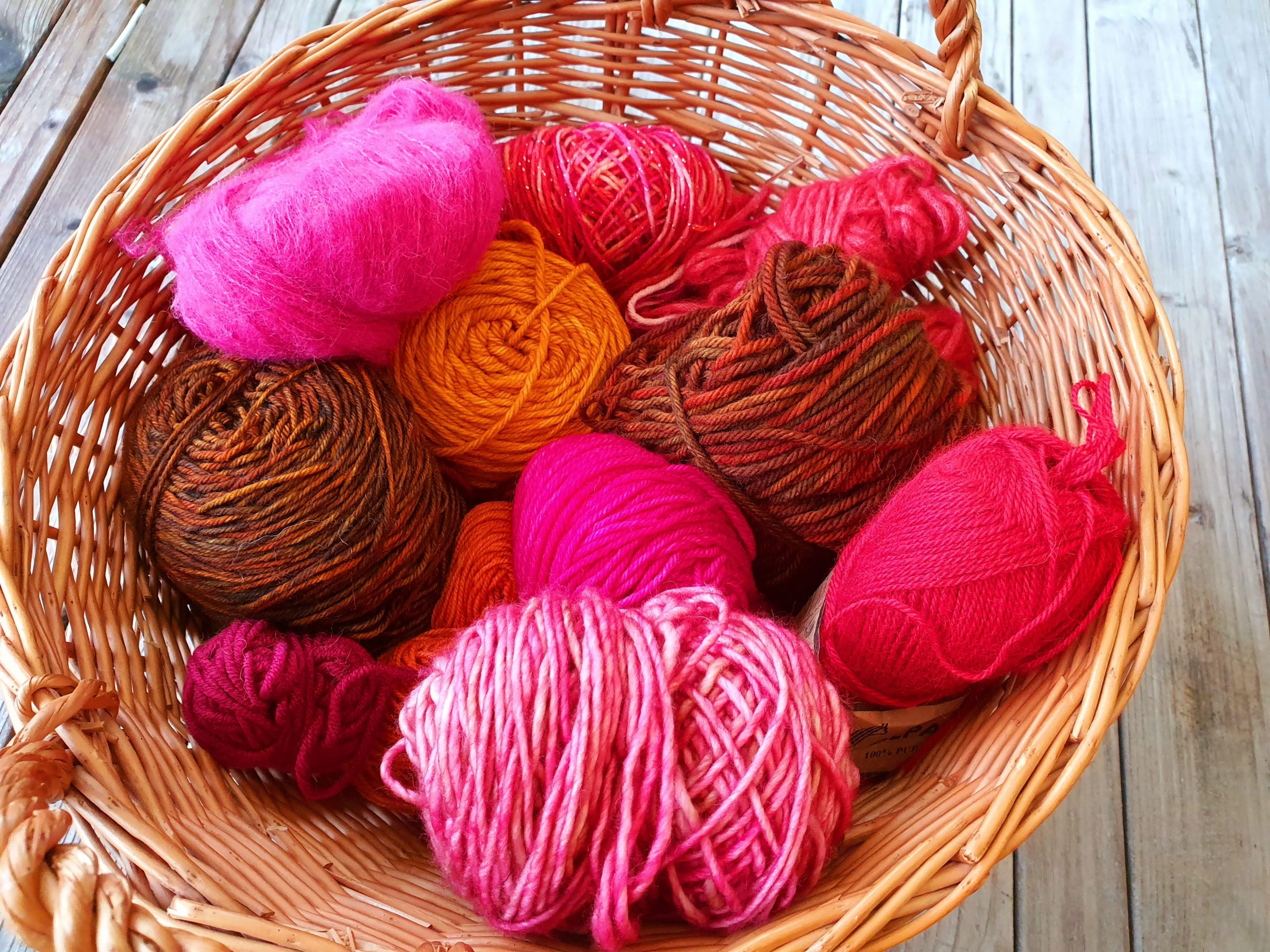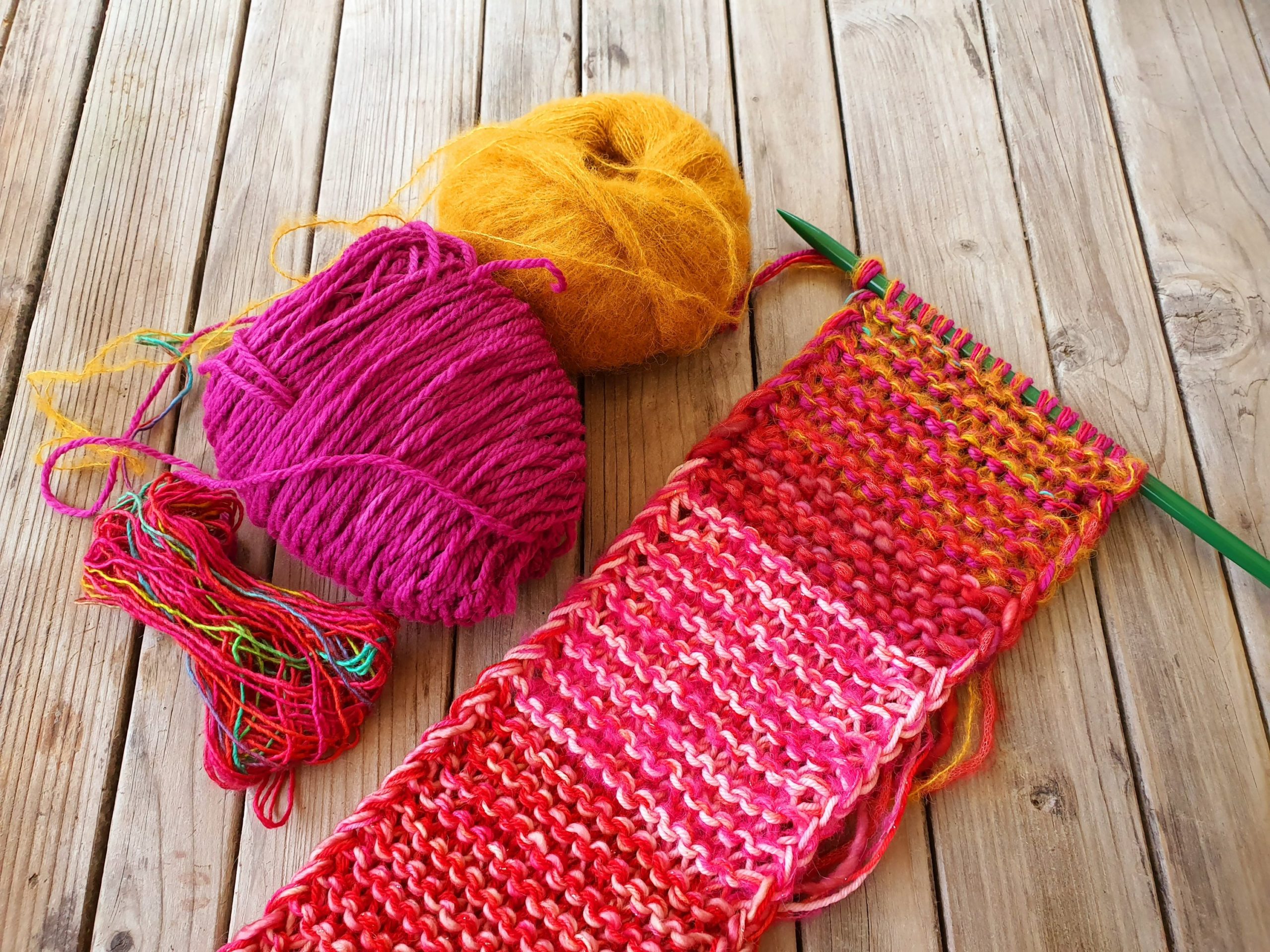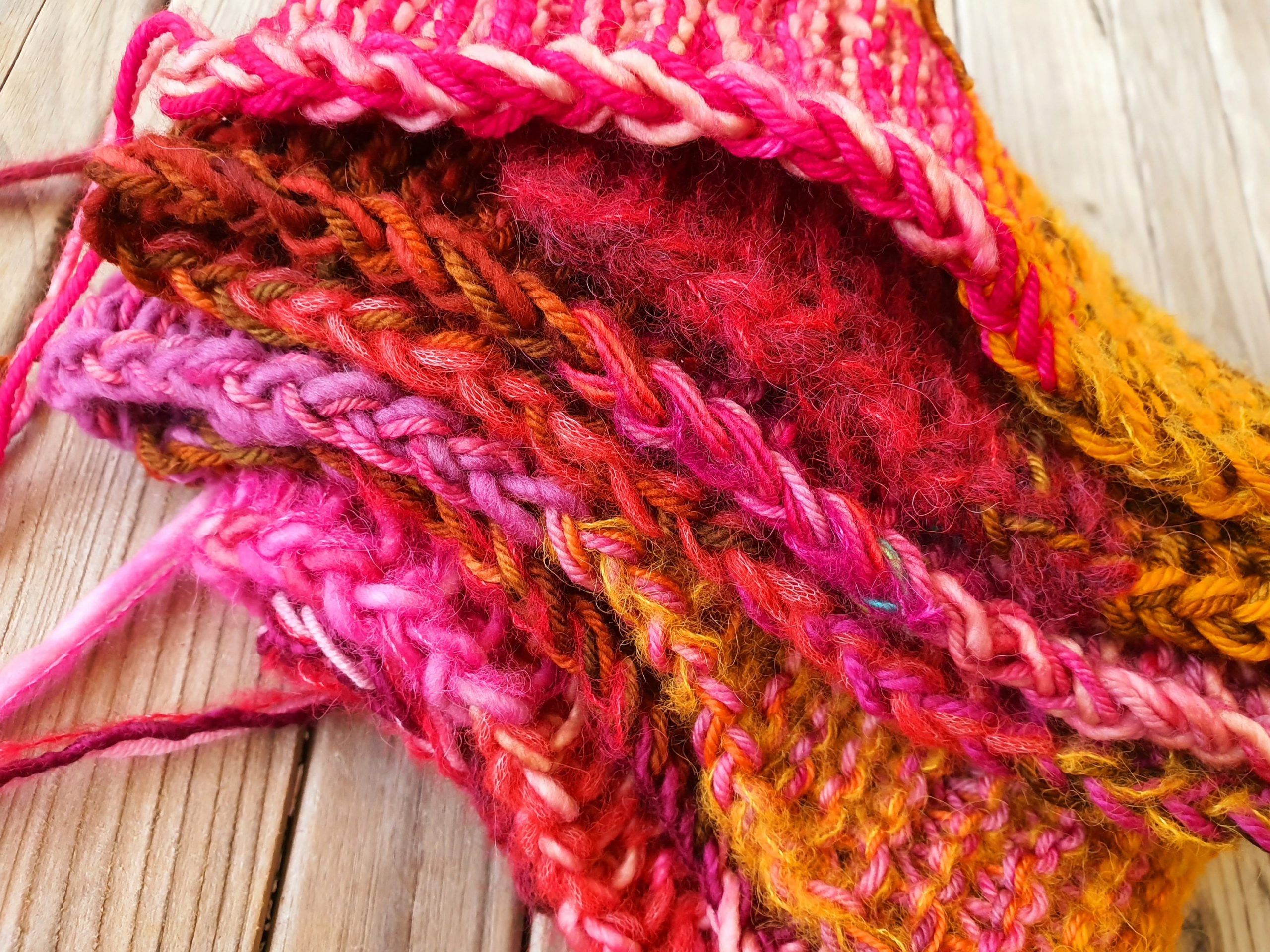 Blanket in progress! I've shown you something similar before, with this scrap yarn blanket. That one is resting for now.
I work simple garter stitch strips, seaming them together when finished. Combining colors are as much fun as the knitting itself! Here I've collected all scraps and odd skeins in red, pink, brown and orange/ dark yellow.
I'm combining threads to get a bulky weight, and working on 8 mm needles. Such an awesome way to use up some stash yarn! I'm using several "boring" skeins here that looks much more fun combined in a color palette like this. 😊
The palette is very similar to what I used for my Marled Magic mystery shawl.