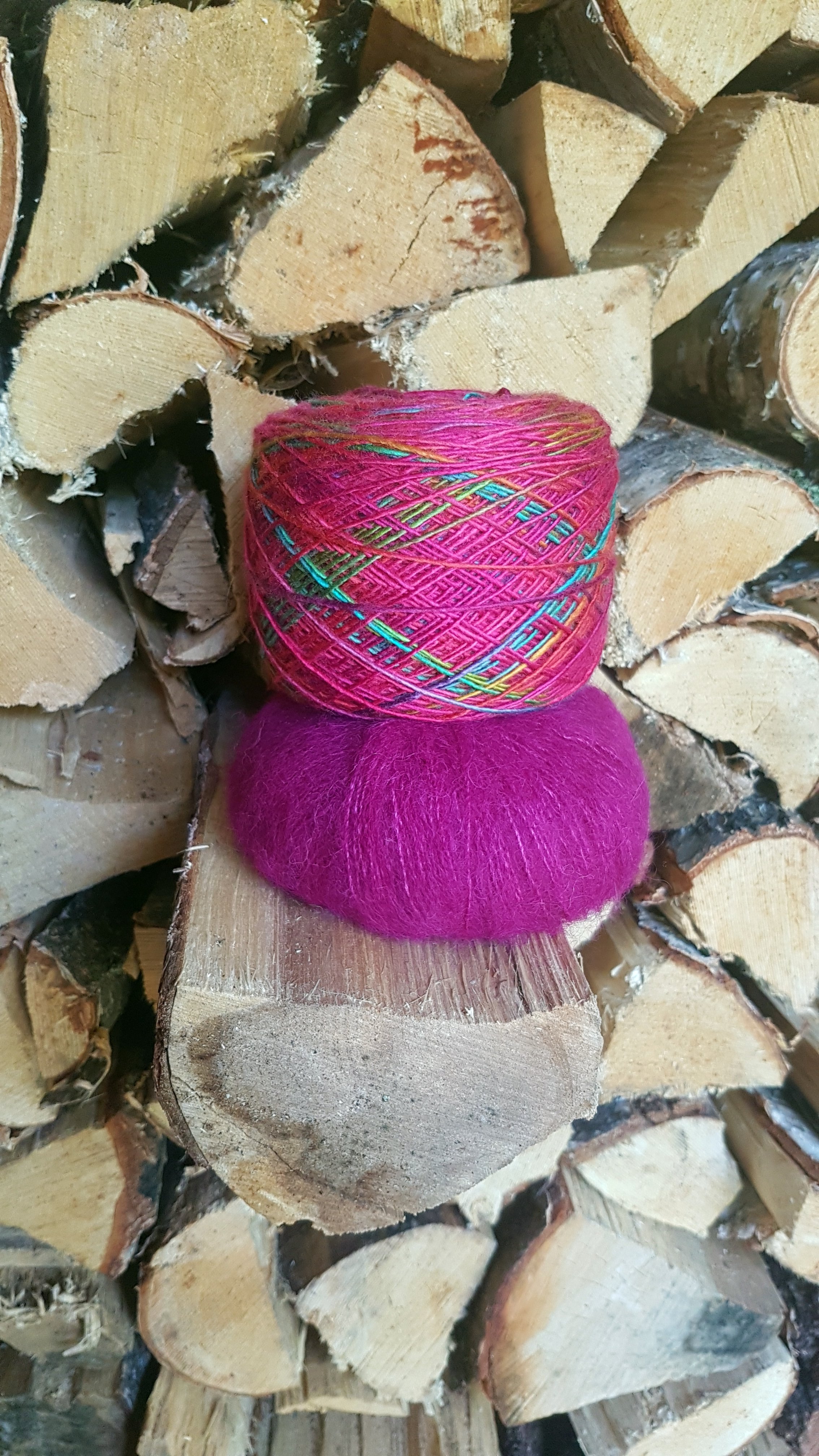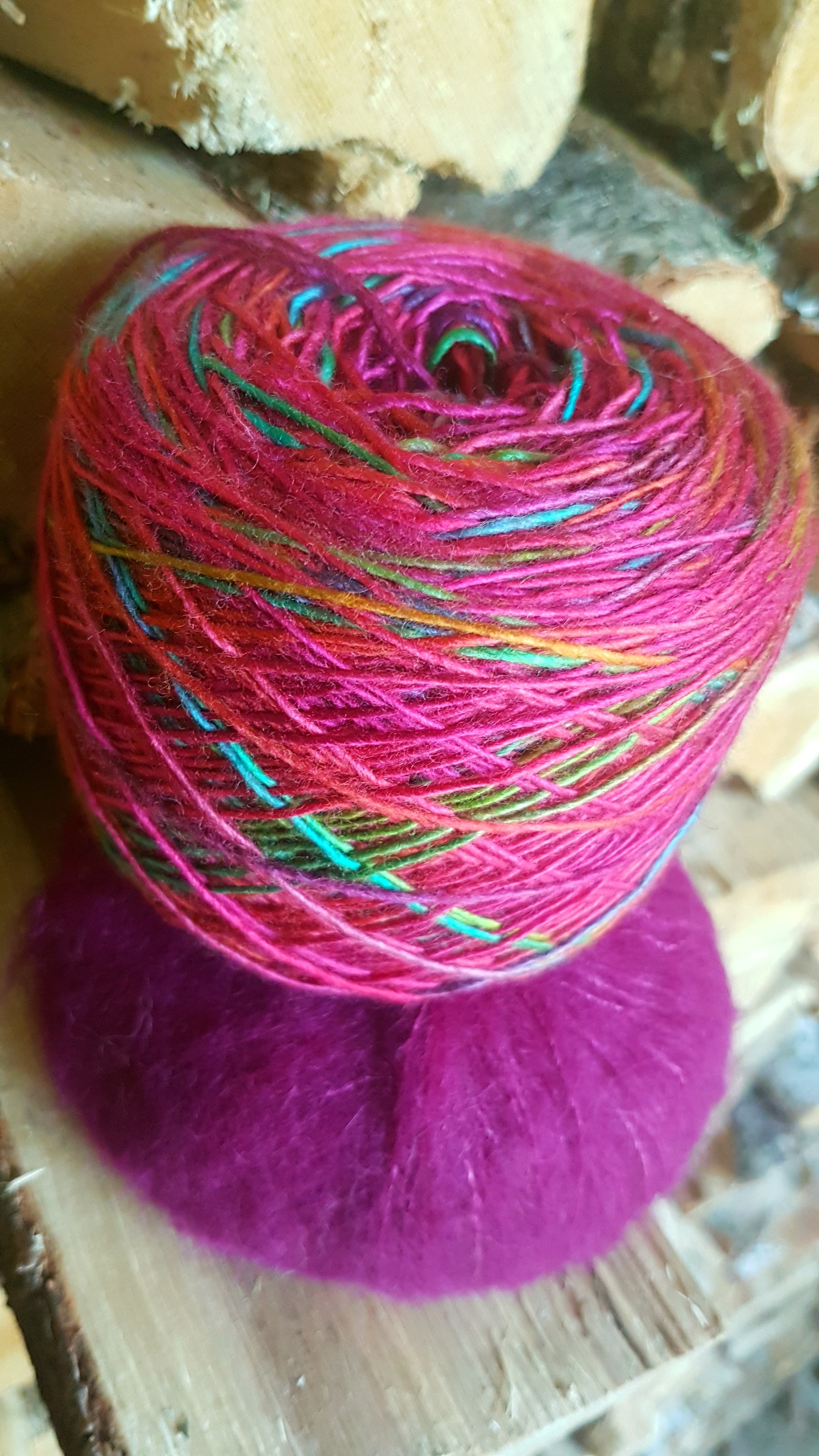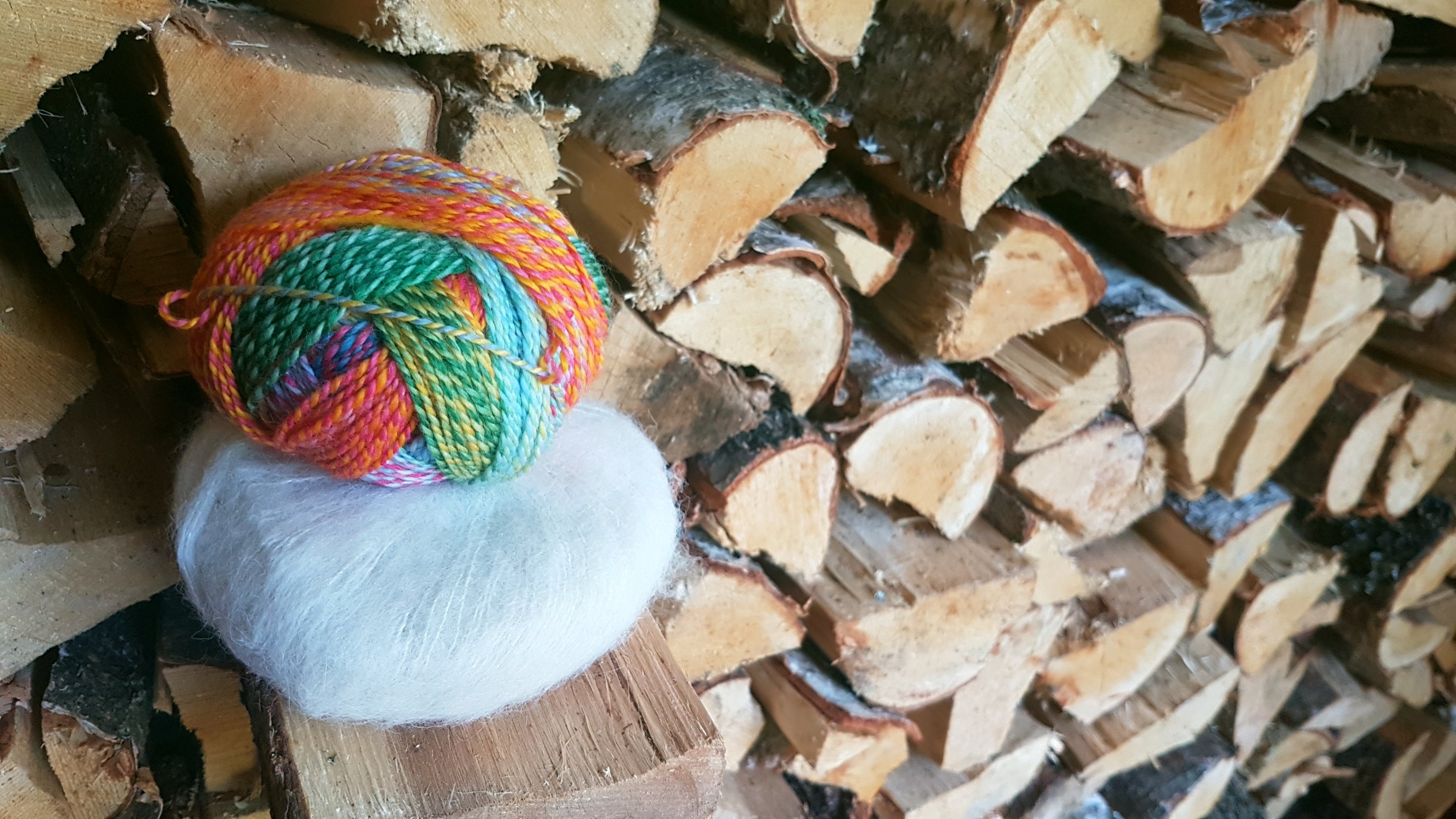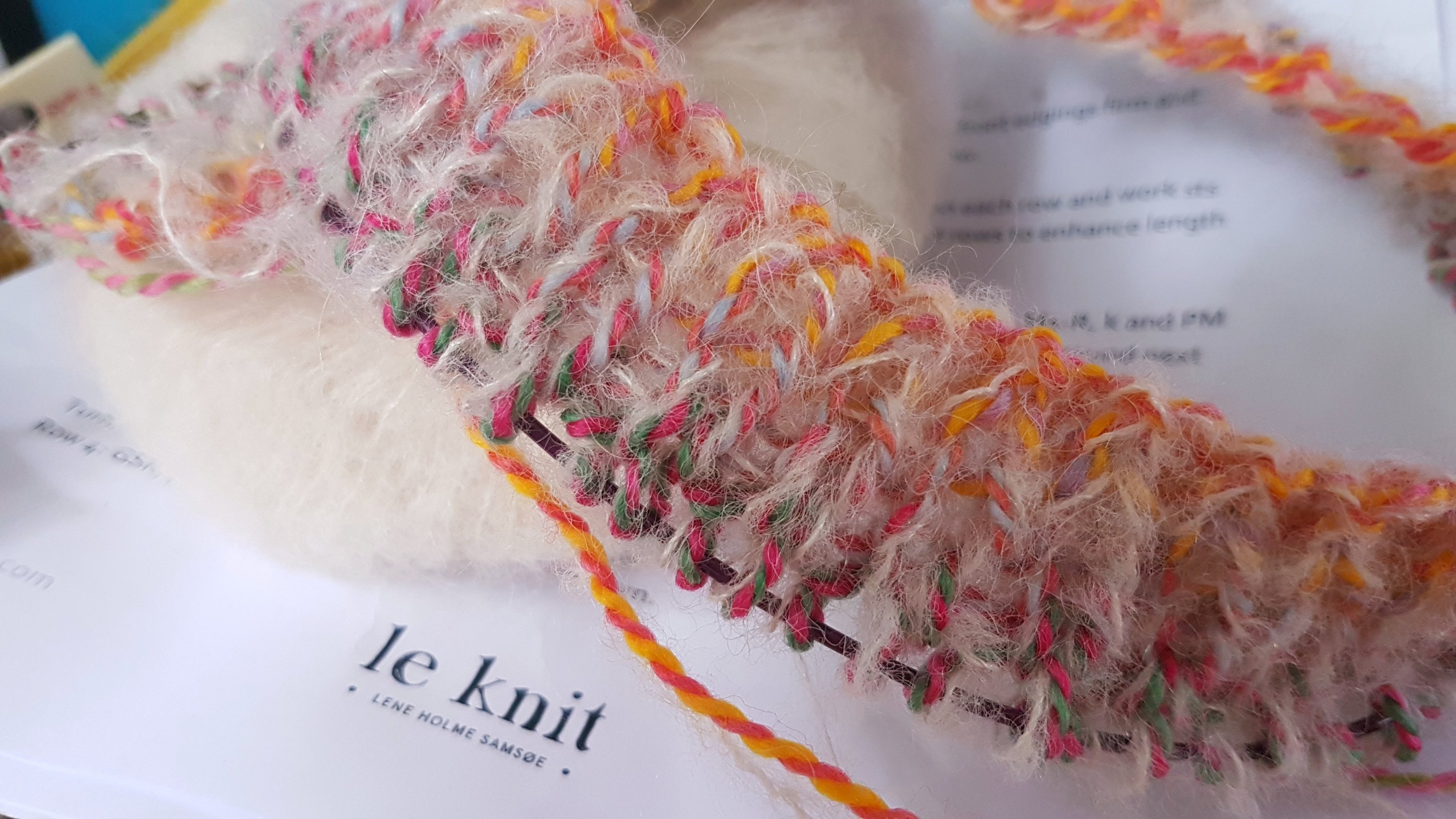 Efter mitt första misslyckande med The Cardigan Solo gjorde jag ett nytt försök. Först provade jag Schoppel Woole Edition 3 tillsammans med vit Drops Brushed Alpaca Silk, men tyvärr försvann de fina färgerna alldeles för mycket i fluffet.
Så mycket mer nöjd med lila Drops Brushed Alpaca Silk tillsammans med två härvor Hand Maiden Mini Maiden, färgen Hibiscus, som jag haft i min stash i flera år. Dags att sticka!
---
After my first fail with The Cardigan Solo, I went at it again. First I tried some Schoppel Woole Edition 3, with white Drops Brushed Alpaca Silk. Not happy with how the colors sort of disappeared into the fluff.
Much happier instead with this purple Drops Brushed Alpaca Silk along with 2 skeins of Hand Maiden's Mini Maiden, colorway Hibiscus, that I've had in stash for years. Time to knit!